Epidemic Sound partners with TikTok's Commercial Music Library to add tracks to its Artist Impact Program to fuel businesses and artists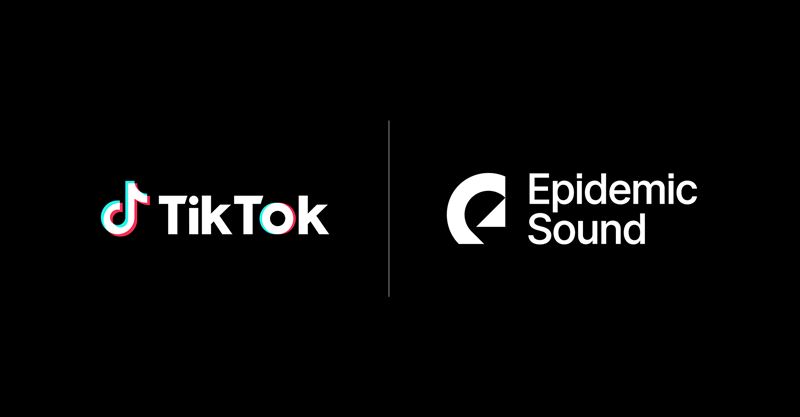 Tracks from market-leading music licensing platform Epidemic Sound have been added to TikTok's Artist Impact Program, which supports established and emerging artists on their journey to be discovered and rediscovered on the platform
As part of TikTok's Commercial Music Library, the Artist Impact Program is a selection of high-quality, fully licensed tracks available for use in videos by businesses, organizations and creators
The announcement follows the 2021 recognition of Epidemic Sound as one of TikTok's certified Sound Partners (https://newsroom.tiktok.com/en-us/helping-brands-unlock-the-power-of-music-and-sound-on-tiktok)
Stockholm, Sweden – Epidemic Sound, the market-leading music licensing platform for content creators, announces a selection of its tracks now feature in TikTok's Artist Impact Program, which supports artists on their journey to be discovered and rediscovered in markets around the world. The tracks feature artists such as Katori Walker, Sarah, the Illstrumentalist, King Sis, Ooyy and Adelyn Paik, and new tracks will be added to the program on a monthly basis.
The initiative highlights tracks from rising and established artists to brands and businesses creating content, and provides powerful opportunities for Epidemic Sound artists to feature in trending content, be discovered by TikTok viewers all over the world and build their online following and listenership.
With over a billion active TikTok users, music and sound are proven tools for creating engagement among the platform's audience of viewers: 73% of respondents to the platform's 'Power of Sound' report stated they would "stop and look" at ads with audio on TikTok. The Artist Impact Program, as part of TikTok's Commercial Music Library, powers brands and businesses with high-quality, fully licensed music to enrich their storytelling and engage audiences in new and surprising ways.
"We are looking to help evolve the sync industry to take advantage of the speed and scale of digital advertising and short-form video. Our goal is to provide brands with a safe, yet expansive library of music to use in their content, while opening up new revenue streams for the artists that power it. Our ambition is to make TikTok a place where everyone can find growth and opportunity, and we hope our robust music resources will help in this endeavor," states Bryan Cosgrove, Director of Commercial Music & Creative Licensing at TikTok.
"TikTok videos including Epidemic Sound music are currently viewed nearly 500 million times per day. We're thrilled to build on this by adding tracks to their Artist Impact Program, empowering businesses with access to great music, and our artists with opportunities to build their following," added Oscar Höglund, CEO and Co-Founder at Epidemic Sound.
The news also follows TikTok's 2021 announcement of Epidemic Sound as one of its certified Sound Partners.
For more information, please see TikTok's full announcement: https://newsroom.tiktok.com/en-us/commercial-music-library
To check out Epidemic's full range of tracks and sound effects, visit https://www.epidemicsound.com/