Epidemic Sound introduces 'sped-up' tracks playlist to empower creators driving popular TikTok trend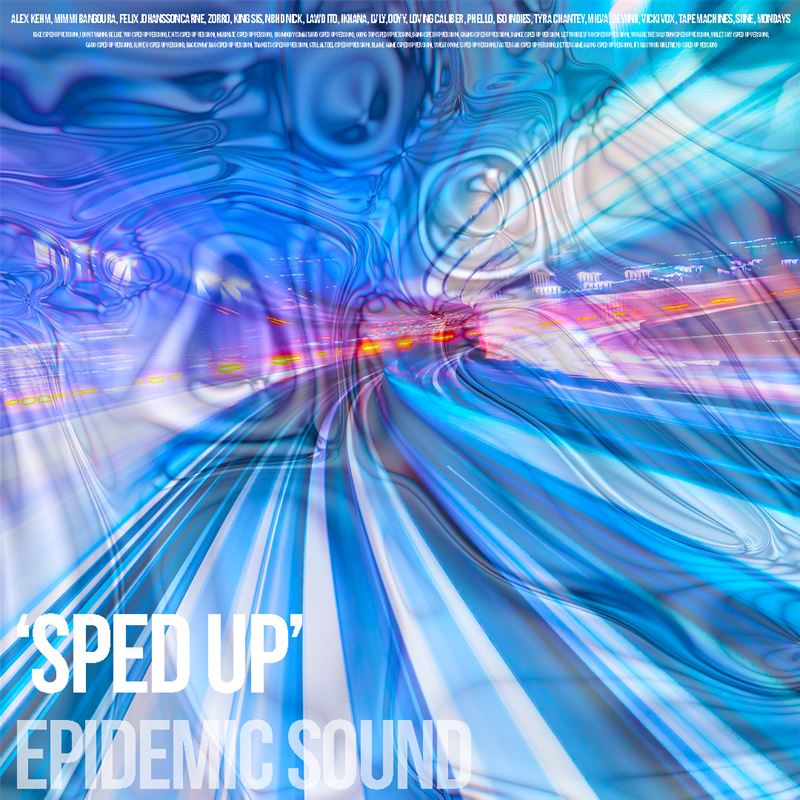 Epidemic Sound launches a playlist of over 40 'sped-up' tracks to empower content creators driving TikTok's '#spedupsounds' trend with access to high-quality music that can be used across online platforms without copyright worries
Playlist includes some of the most commonly-used Epidemic Sound tracks across TikTok and YouTube, from artists such as Alex Kehm, Lawd Ito and Mimmi Bangoura
With potential to increase artist discoverability, the tracks have also been published on music streaming platforms, where Epidemic Sound artists receive a 50/50 royalty split
Stockholm, Sweden – Epidemic Sound, the market-leading music licensing platform for content creators, has launched a playlist of over 40 'sped-up' tracks to cater one of 2023's top TikTok trends, where content creators post videos including tracks with a faster tempo than the original version. The trend's hashtag '#spedupsounds' now has over 15 billion views on TikTok - a platform where videos including Epidemic Sound's music are currently viewed nearly 500 million times per day.
The new playlist spans genres such as Latin, hip-hop, pop and soft house, and features some of the most commonly used Epidemic Sound tracks across TikTok and YouTube from artists such as Alex Kehm, Lawd Ito and Mimmi Bangoura. By leaning into this emerging content creator trend, Epidemic Sound is empowering its subscribers to take part using music that is fully licensed for publication and monetization on online platforms such as TikTok and YouTube.
"Our model provides great flexibility in how we can work with our catalog of music to create opportunities for content creators and artists," commented David Slitzky, VP Music & Artist Strategy. "We love that we can tune into trends like this and then offer a solution that both creatively empowers our network of content creators, and also fuels the commercial success of our artists."
With artists across the industry seeing the trend increase their discoverability and popularity with new listeners, the launch provides opportunities for Epidemic Sound's artists to be discovered in content and subsequently reach new listeners. The company has also re-distributed the 'sped-up' versions of tracks to music streaming platforms, where its artists receive a 50/50 split of royalties on top of upfront payments per track and a share of the company's $2.5 million Soundtrack Bonus.
The launch of the playlist - which can be heard in full here - follows the release of Epidemic Sound's most powerful search engine yet, as well as the announcement that its catalog now contains 40,000 tracks.

To check out Epidemic's full range of tracks and sound effects, visit https://www.epidemicsound.com/