Justin Chacona joins Epidemic Sound as Vice President Brand & Marketing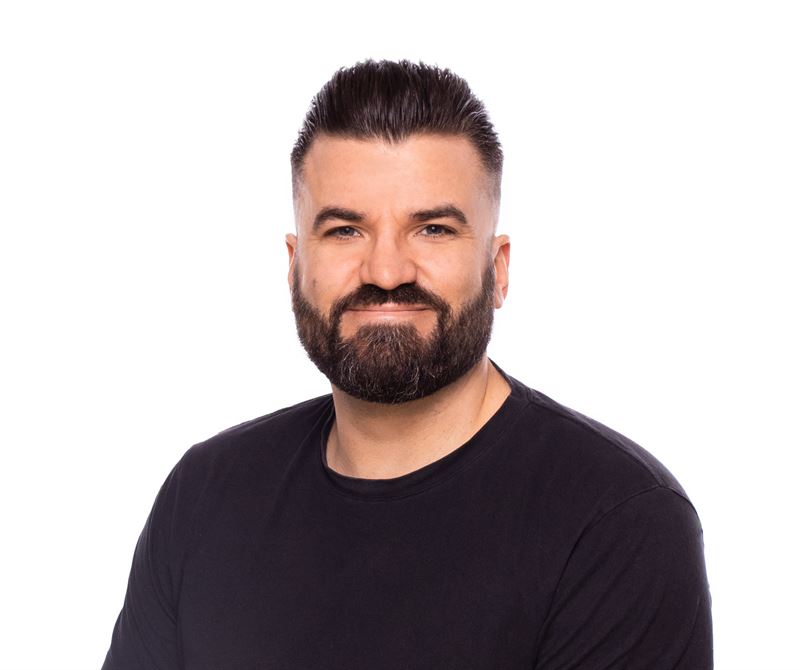 · Justin Chacona comes with vast brand and creative experience, most recently as group Chief Marketing Officer at Polar Electro
· Chacona will lead a global marketing team of over 40 people
· The addition of a senior marketing talent is in alignment to fulfill the company's mission of soundtracking the world through world-class campaigns and global expansion into new markets
Stockholm, Sweden – Epidemic Sound announced today that Justin Chacona is to be appointed Vice President Brand & Marketing, starting August 2023.

Chacona joins from Polar Electro where he has been group Chief Marketing Officer since 2020. He managed a global marketing team across several countries, covering global brand, creative, social, PR, media, growth, CRM, digital, and platform marketing, both within the B2B and B2C segments.
Prior to Polar Electro, he spent four years at HMD, the exclusive licensee of Nokia phones, as Head of Global Creative and Campaigns. At HMD, Chacona was a part of the Marketing Leadership team, responsible for worldwide B2B and B2C brand marketing, creative, CRM, strategy, and brand activation across all channels and platforms. He was also responsible for the global marketing and communications strategy for Nokia phones across 150+ markets.
Before HMD, Chacona served as Marketing Director at Rovio Entertainment, where he led the global execution of Digital Marketing for Animation, Consumer Products, Brand, and Media business units. He also played an important role in the release of the first Angry Birds Movie as the global consumer and partner marketing lead and built a multimillion global promotional campaign to launch the film to #1 in over 50 markets with over $350 million USD gross box office.
At Epidemic Sound, Chacona will develop and own the brand and marketing strategy and ensure a holistic brand experience. He will lead a team of over 40 people across multiple marketing divisions and will be responsible for Brand/Marketing and Brand PR initiatives, Social Media, Creative, and CRM, including both B2B and B2C segments.
Jules Persaud, Chief Commercial Officer at Epidemic Sound, comments: "We are very excited to welcome Justin to the team. He brings with him a true passion for building successful brands and marketing organizations. We are building and strengthening our brand to become the number 1 choice for content creators across existing and new markets and we are confident that Justin will be a great addition to our mission to soundtrack the world."
"I am truly honored and excited to join Epidemic Sound, a company that is revolutionizing the world of music for content creators," says Justin Chacona, Epidemic Sound's new Vice President Brand & Marketing. "I've always believed in the power of music to enhance storytelling and create emotional connections, and can't wait to work alongside the world-class team on the next chapter of the Epidemic Sound journey."

Chacona's appointment follows the announcement of Rob Bullough, Global Brand Director, who started at Epidemic Sound in January.
For more information, please contact:
Filippa Lindman
PR Manager
filippa.lindman@epidemicsound.com