Epidemic Sound artist, King Sis, invited to join TIDAL RISING program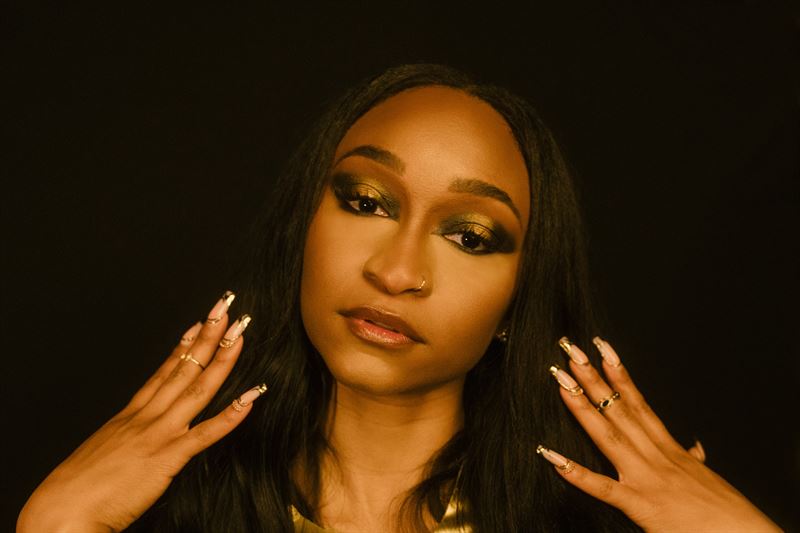 TIDAL adds the RnB singer-songwriter and Epidemic Sound artist, King Sis, to its up-and-coming artist program, TIDAL RISING

TIDAL RISING is a program for emerging artists so they can grow, thrive, and build their careers

The announcement follows previous industry recognition for King Sis, and comes hot on the heels of the news that Epidemic Sound has signed the multi-platinum recording artist, Jordin Sparks
Stockholm, Sweden: Epidemic Sound, the market-leading soundtrack innovation platform for content creators, has today announced that King Sis has been added to TIDAL's up-and-coming artist program, TIDAL RISING.
Following a successful year, releasing tracks such as "a love bomb" and "save yourself", accumulating hundreds of thousands of monthly listeners, and racking up over 10 million streams, Sis was directly invited to join TIDAL RISING by the global music streaming platform. TIDAL RISING supports artists through amplification, education, and connections. Every artist in the program receives tailored support and access to tools to help them as they run their business, navigate the industry, and reach more fans.
Alumni of TIDAL RISING include 21 Savage who documented his first tour with TIDAL; Chloe x Halle who appeared in a content series to connect with fans; and Megan Thee Stallion who TIDAL supported with industry connections and performance opportunities before she signed to a record label.
The news is the latest achievement for King Sis, who has recently garnered industry acclaim with the track "History" being added to both Spotify's Fresh Finds R&B and TIDAL's own R&B: RISING; and the track "for the ride" being added to Amazon's Breakthrough R&B playlist.
"I'm delighted that TIDAL invited me to join their TIDAL RISING program and grateful to Epidemic Sound for helping me grow my following and sound in the past few years. I'm excited to take this next step in my career together with Epidemic Sound and TIDAL," added Epidemic Sound artist, King Sis.
The announcement also follows the news that Epidemic Sound has signed the multi-platinum recording artist, Jordin Sparks, and demonstrates the company's commitment to identifying and working with exceptional talent.
To listen to King Sis' music, visit her Epidemic Sound profile.
To check out Epidemic's full range of tracks and sound effects, visit https://www.epidemicsound.com
About King Sis
King Sis is a Los Angeles-based R&B singer-songwriter who makes music about love and a return to the natural world in a modern life filled with virtual realities. Primarily influenced by the golden age of '90s hip-hop, Sis incorporates a spirit of social consciousness and a royal sense of self-awareness (hence the moniker "King" Sis) in her songs.