Epidemic Sound Signs Multi-Platinum Recording Artist Jordin Sparks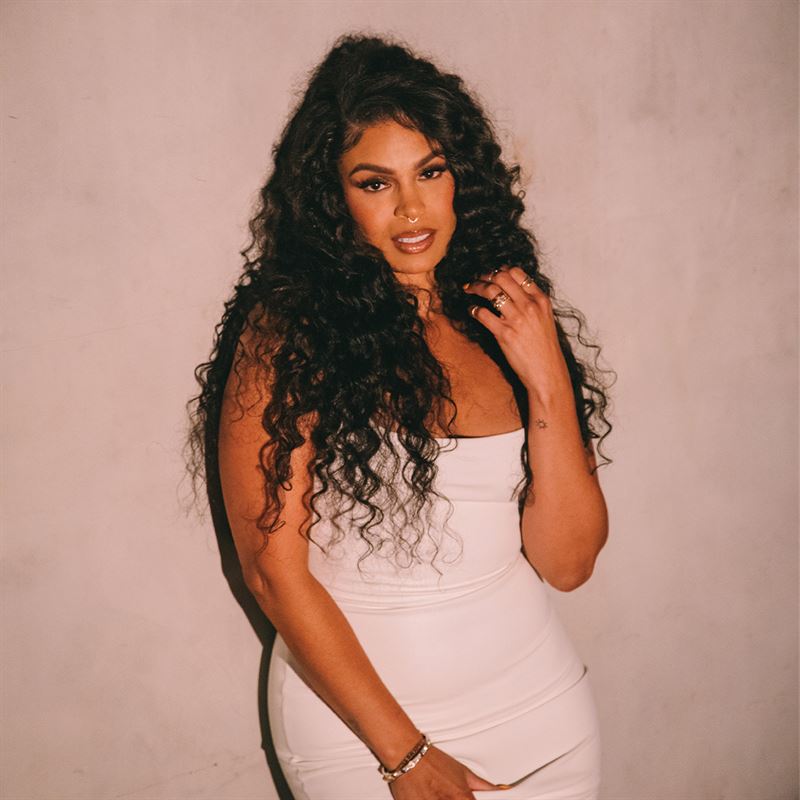 Epidemic Sound has today announced the signing of Grammy-nominated singer-songwriter Jordin Sparks

The deal includes the creation and distribution of Jordin Sparks' next music project

Epidemic Sound's partnership with Jordin Sparks demonstrates the company's commitment to identifying and working with exceptional talent

Stockholm, Sweden – Epidemic Sound, the market-leading music licensing company, announced today that it has signed the Grammy-nominated and multi-platinum recording artist Jordin Sparks to its esteemed artist roster.
The deal includes creating and distributing a collection of classic Christmas songs to be released later this year. Sparks will be working in collaboration with Epidemic Sound's expert in-house team, which includes Grammy-award-winning and nominated musicians, producers, and A&Rs. Epidemic Sound will amplify Sparks' artistry on a global scale, making the tracks available to its worldwide community of content creators and distributing them on all major digital streaming platforms (DSPs).
Sparks is a Grammy-nominated, multi-platinum singer-songwriter and actress who rose to fame in 2007 after winning season six of American Idol, becoming the youngest winner in the series' history. Sparks has released the globally renowned singles "No Air," "One Step At a Time," "Tattoo," and "Battlefield," among other global hits, and cumulatively, Sparks' singles have sold over 10 million tracks in the U.S. alone. Sparks is also a gifted songwriter and co-wrote Ariana Grande's smash single, "The Way," earning her a BMI songwriting award and the highly anticipated album "RIGHT HERE RIGHT NOW."
"We are thrilled to announce this partnership with Jordin Sparks. Jordin is an extraordinary superstar who has significantly impacted the music industry," said John Cleary, Director of Music Recruitment & Music U.S. "Creators, filmmakers, marketers, and storytellers know the power of music in telling a compelling story, and they seek amazing music to elevate their content. By collaborating with Jordin, Epidemic Sound can continue catering to content creators' needs while simultaneously amplifying her artistry globally and unveiling her tracks to our global ecosystem of creators and international fanbase."
Epidemic Sound's innovative music licensing model empowers artists, from emerging artists to global superstars, to thrive commercially and grow their audience. Its remuneration model provides financial stability and predictability, with upfront payments, a 50/50 royalty split from streaming revenues, and a quarterly soundtrack bonus. Meanwhile, Epidemic Sound also gives artists the freedom to work under non-exclusive agreements and to be able to work on multiple projects simultaneously.
Jordin Sparks, U.S. singer-songwriter, said: "I'm excited for this new partnership with Epidemic Sound. They have empowered artists to thrive commercially, creatively, and to reach new audiences. The freedom they give artists to choose their own path and work on different projects at the same time is unique and inspiring. I'm excited to join a roster of incredible artists and I'm looking forward to working with Epidemic Sound's team!"

Visit Epidemic Sound to check out its full range of tracks and sound effects and learn more about how it works with artists here.

Follow @JordinSparks on TikTok, Instagram, Facebook and X.

Follow @EpidemicSound on YouTube, TikTok, Instagram, Facebook, LinkedIn, and X.

For more information, please contact:

Filippa Lindman
PR Manager, Epidemic Sound
filippa.lindman@epidemicsound.com

For Jordin Sparks:
Victoriavarela@varelamedia.com