Jordin Sparks releases Christmas EP "The Gift of Christmas" in collaboration with Epidemic Sound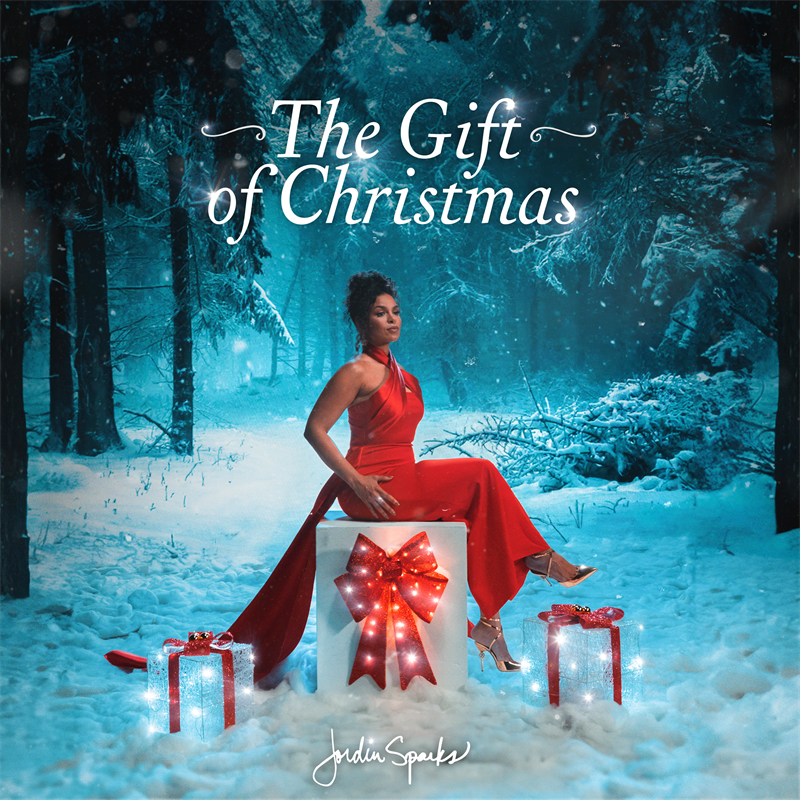 Today, multi-platinum recording artist and Grammy-nominated singer-songwriter Jordin Sparks releases "The Gift of Christmas," a four-track collection of holiday classics

Sparks takes listeners on a magical and heartwarming journey through four classic carols and holiday hymns, leaving an indelible mark on

the world of Christmas music

The songs – "Angels We Have Heard on High," "Jingle Bells," "Silent Night," & "O Come, All Ye Faithful" – are released with Epidemic Sound in a partnership that will continue into 2024

Stockholm, Sweden – Epidemic Sound, the market-leading music licensing company, and multi-platinum recording and Grammy-nominated singer-songwriter Jordin Sparks today announced the release of a four track EP consisting of a collection of classic Christmas songs, available now across all major DSPs and on Epidemic Sound's music licensing platform.

On "The Gift of Christmas," Sparks takes listeners on a magical and heartwarming journey through four classic carols and holiday hymns, leaving an indelible mark on the world of Christmas music. Joyful choral harmonies flank and uplift Sparks on a divine rendition of "Angels We Have Heard on High," certain to bring the congregation to its feet. On Christmas staples "Jingle Bells" and "Silent Night," Sparks marries fireside coziness with symphonic splendor. Her recording of the 18th-century hymn "O Come, All Ye Faithful," steeped in gospel and classical traditions, feels warm enough to melt the cold heart of Ebenezer Scrooge. Throughout the EP, Sparks' mighty mezzo-soprano is a fountain of love and Yuletide exaltation.

The creation and distribution of "The Gift of Christmas" marks a collaboration between Sparks and Epidemic Sound's distinguished in-house team, which spans continents and includes Grammy-winning and nominated musicians, producers, and A&Rs. Of particular note, Sparks' idea to add a choir on "Angels We Have Heard on High," coupled with the rapturous backing vocals that Epidemic Sound vocalists Mimmi Bangoura, King Sis, Jasmine Mills, and TeChandra Mills subsequently laid down, represents the spirit of creative partnership that Sparks and Epidemic Sound have embraced together.

"I'm always open to trying new things, even if it has never been done before. Epidemic Sound's 50/50 royalty split, upfront payment, and the freedom for artists to choose their own path and work on different projects at the same time is unique and the reason why it was a no-brainer for me to work with them," commented Sparks. "I love Christmas, was born three days before it, and feel like it runs through my veins. I had a vision to create this wonderful Christmas world, and Epidemic Sound shared my vision."

"The Gift of Christmas" is now available on all major digital streaming platforms (DSPs) and on Epidemic Sound's music licensing platform. The partnership between Jordin Sparks and Epidemic Sound will continue into 2024, with more tracks to be revealed in the coming year.

"Jordin's awe-inspiring vocals are beautifully supported by strings, horns, grand piano, and choir expertly arranged and recorded by our incredible roster of artists. We're excited to share the holiday journey these tracks have taken us on," said John Cleary, Epidemic Sound Director of Americas & Global Music Recruitment. "We're delighted to introduce Jordin's debut Epidemic Sound EP to our community of content creators and brands, as well as listeners and fans across the world, and we're excited to continue the partnership in 2024. Stay tuned."

Listen to "The Gift of Christmas" here.

Follow @JordinSparks on TikTok, Instagram, Facebook and X.

Follow @EpidemicSound on YouTube, TikTok, Instagram, Facebook, LinkedIn, and X.

For more information, please contact:

Filippa Lindman
PR Manager, Epidemic Sound
filippa.lindman@epidemicsound.com

For Jordin Sparks:
Victoriavarela@varelamedia.com

About Epidemic Sound's remuneration model:
Epidemic Sound's innovative music licensing model empowers artists, from emerging artists to global superstars, to thrive commercially and grow their audience. Its remuneration model provides financial stability and predictability, with a 50/50 royalty split from streaming revenues, upfront payments, and a quarterly soundtrack bonus. Meanwhile, Epidemic Sound gives artists the freedom to work under non-exclusive agreements and to be able to work on multiple projects simultaneously.