Epidemic Sound hits weekly record of new tracks released to its music platform for content creators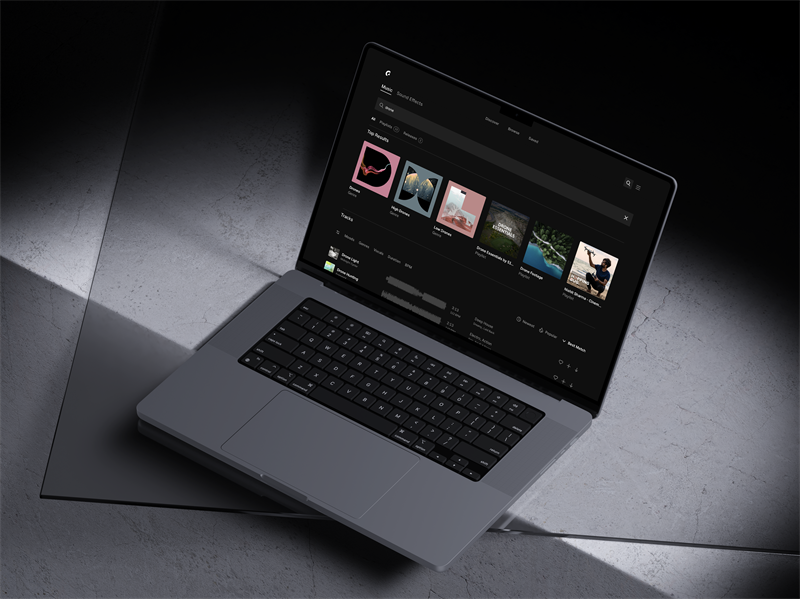 Epidemic Sound added well over 100 new tracks to its music licensing platform for content creators from March 25 to 31, hitting a weekly release record equal to nearly 20 tracks per day
Latest additions feature artists such as rapper, Filthy the Kid; R&B singer songwriter, King Sis; alongside Tilden Parc, Hampus Naeselius, and Ooyy
Epidemic Sound's catalog of over 40,000 high quality tracks is perfectly in tune with content creator needs due to a music strategy that harnesses creator feedback, data insight and in-house experts
Stockholm, Sweden – Epidemic Sound, the market-leading music licensing platform for content creators, has announced it added well over 100 tracks between March 25 and 31. The total is a weekly release record equal to nearly 20 new tracks per day for content creators to use and elevate their productions with music - almost double the weekly average since 2021.
Among the new releases is 'Don't Play Me' by the Korean-American rapper Filthy the Kid. Recorded at Quad Studios in New York City, the track features beats produced by BLUE STEEL and Jobii and has already been recognized as a standout in the industry being playlisted on Apple Music's 'New in Hip-Hop'.
The smooth and sultry beat of newly released 'let it slide' by Los Angeles-based R&B singer-songwriter, King Sis, has also struck a chord to be featured on Apple Music's popular 'Brown Sugar' playlist and take its place alongside artists such as Khalid, Ciara and Wizkid. Other notable features on industry playlists include 'Koffee in the Forest' by HATAMITSUNAMI and 'Young & Paid' by Tilden Parc, which were added to Apple Music's 'BEATstrumentals' and Amazon Music's emerging artists list 'Breakthrough Hip-Hop' respectively.
Additional releases feature artists such as the composer, Hampus Naeselius, Nashville-based singer-songwriter, Ludlów and electronic house artist, Ooyy.
The latest drop follows the recent news that Epidemic Sound's catalog has now reached 40,000 high quality tracks perfectly suited to content creators' needs due to a music strategy that harnesses creator feedback, data insight from over 2 billion views per day on YouTube and knowledge from in-house experts.

To check out Epidemic's full range of tracks and sound effects, visit https://www.epidemicsound.com/
About Epidemic Sound
Epidemic Sound, the market leading platform for restriction-free music, is headquartered in Stockholm, heard around the globe and on a mission to soundtrack the world.
The company has democratized access to music for storytellers. Its innovative digital rights model paves the way for creators - everyone from YouTubers to small businesses to the world's largest brands - to use restriction-free music to take their content to the next level, whilst simultaneously supporting the musicians it works with both financially and creatively.
The company was co-founded in 2009, operates across the globe, and has offices in five major cities: Stockholm, New York, Los Angeles, Seoul and Amsterdam. Epidemic Sound is backed by EQT, Blackstone, Creandum, Atwater Capital, Alecta. AMF, and TIN Fonder and its Chairperson is Andrew Fisher, former CEO and Chairman of Shazam.