Epidemic Sound Announces Artist Expansion to Japan, What's Trending on YouTube, and Upcoming Releases from Kylie Dailey and Mimmi Bangoura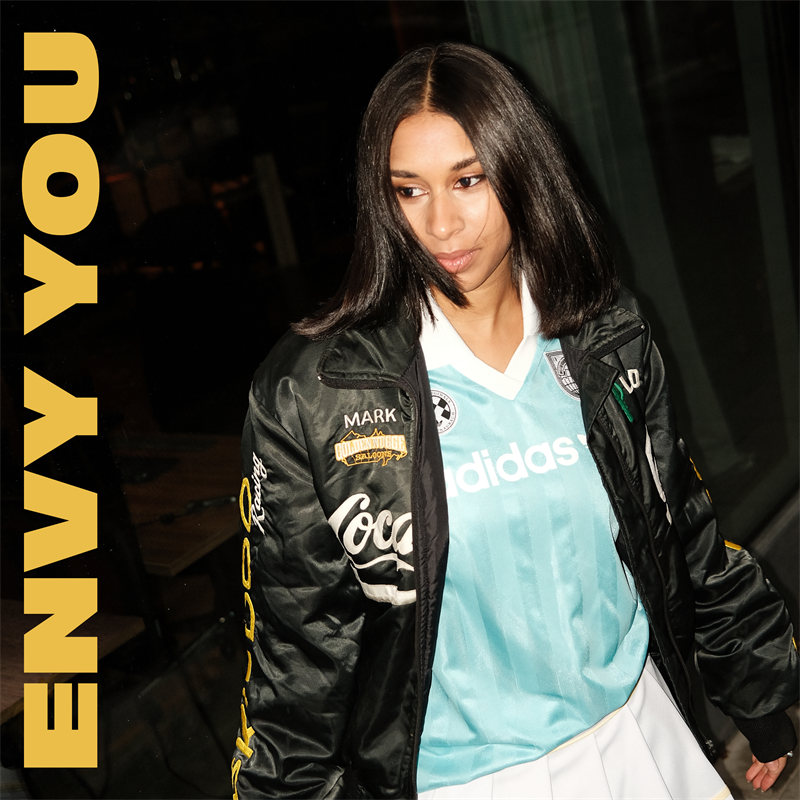 Epidemic Sound Announces Artist Expansion to Japan
Today, Epidemic Sound announced its musical expansion into Japan where it will sign local artists, demonstrating a concerted effort to meet the musical needs of content creators within this rapidly-growing region.
According to the Adobe Future of Creativity Study, Japan is home to 18.5 million creators, with almost half (48%) joining the global creator community between 2020 and 2022. Additionally, Epidemic Sound's Future of the Creator Economy Report 2023 reveals that 42.6% of content creators began earning from their creations within the past year, and 79.6% within the previous two years. This move not only serves the creative community but also positions Epidemic Sound to tap into this booming market as a mechanism to help artists grow their fanbase through content.
Currently trending on YouTube and streaming platforms
Several years ago, we started noticing how our ecosystem of content creators drove up streaming numbers and increased the fan bases of our artists. Fans of YouTubers and content creators would hear the Epidemic Sound song used in the video, Shazam it, and find it on streaming platforms.
One recent such example is the song BACK2BACK by Epidemic Sound Phonk artists STRLGHT and ROONIN that has seen a spike in streams in recent weeks. On September 26th, comedic gaming content creator @TheRussianBadger used the song in a YouTube shorts video, showcasing the currently trending music genre Phonk and how it is used by content creators to spark emotion and elevate content. The video has racked up an impressive 27 million views on YouTube, along with over 2 million likes.
Since the video was uploaded on YouTube, the song BACK2BACK saw a 270% increase in Shazams per day and a 10X increase in streams on Spotify, subsequently being added to the music streaming platform's Phonk playlist, which has nearly seven million saves.
Artist Spotlight: Kylie Dailey
On November 10th, artist Kylie Dailey will debut her new album "Phosphorescence." Kylie creates citrus-tinged melodies filtered through musical influences ranging from American folk music to African folk melodies.
The new album is about the relationship we have with other people, with the world we live in, and the relationship we have with ourselves.
Artist Spotlight: Mimmi Bangoura
Mimmi Bangoura, the R&B/soul singer-songwriter hailing from Stockholm, Sweden returns with her latest single, "Envy You", on November 10th. Following the release of "Envy You", Mimmi is scheduled to release "Stuck on My Mind" in December and "Hoping For Good Days" in January.
In her own words, Mimmi Bangoura describes that "Envy You" is about comparing yourself to others, and feeling like everyone else is constantly doing better than you. The song is also about how you can overcome jealousy, look it straight in the face, and become a better person.
Heard on
Epidemic Sound was founded on the premise to empower artists with financial stability and to support them in growing their audience, while also empowering creators to elevate their content with great music. Today, we leverage our ecosystem of artists and creators to collaborate and fuel mutual benefits and growth. This fall, some such examples include:
NBA 2K League creates 2023 playoff music video with artist Janset
NBA's esports league NBA 2K League teamed up with Epidemic Sound Rap artist Janset to create the 2023 playoff music video, featuring Janset's song "ICON".
The playoff music video was teased across social media channels leading up to the playoffs, and revealed on the first playoff broadcast.
1MILLION Dance Studio released dance videos with Epidemic Sound artist Sarah, The Illstrumentalist and Adelyn Paik
The Seoul based, globally renowned dance studio 1MILLION Dance Studio collaborated with Epidemic Sound artist Sarah, the Illstrumentalist for the release of a dance video. The dance video features Sarah, The Illstrumentalist's remixed version of Epidemic Sound artist King Sis's track "Encore."
1MILLION also collaborated with Epidemic Sound artist Adelyn Paik, featuring I'MIN, to create a dance video featuring the song "Time Out."
1MILLION Dance Studio racks up an impressive 26.5 million subscribers on its YouTube-channel.
Epidemic Sound artist Ooyy partners with content creator 7th Era to create Album Cover Art for upcoming album
Henrik Olsson, better known as Ooyy, is a Swedish electronic house music composer and producer. His tracks have reached over 90 million streams and is loved by content creators across the globe.
One of the content creators consistently using Ooyy's music is the Australian content creator and photographer Adam, better known as 7th Era, with 315K subscribers on YouTube.
Ooyy and 7th Era partnered to create the album cover art for Ooyy's upcoming album "Levitate." For behind the scenes on the creation of the album artwork, watch this video.
Epidemic Sound artist Anna Landström partners with content creator Gift Lee for music video and EP artwork creation
Anna Landström is a Swedish composer, pianist, and vocalist. Her original compositions have reached nearly 20 million streams to date on streaming platforms.
Anna Landström partnered with South Korea-based content creator Gift Lee to create a music video and artwork for her upcoming EP release "So I."
Watch the music video here and the creative experience as told from Gift Lee here.