A-P Records Announces Rebranding to Overtone Studios, Bolstering its Mission to Create Mood Music for Every Moment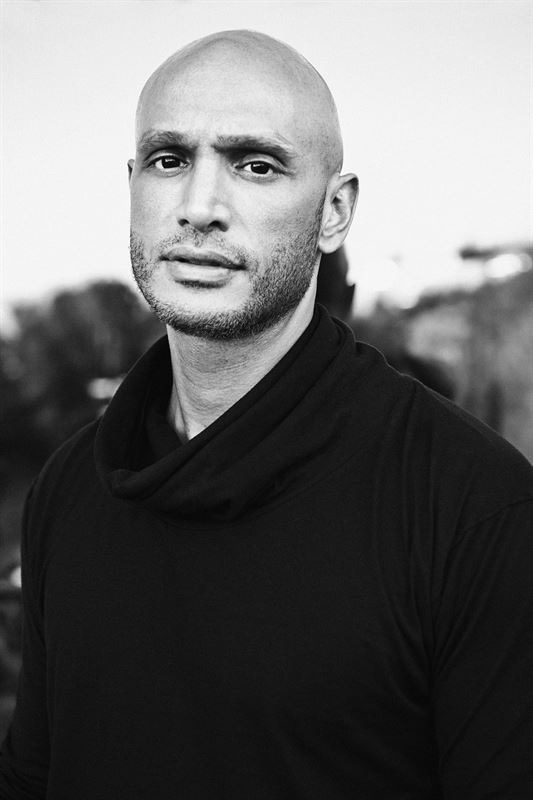 The rebrand marks a continued commitment to making every moment better through sounds, beats, melodies, and harmonies'
Legendary Grammy award-winning producer Rami Yacoub will join Overtone Studios as Director of Music Development, North America
With its intricate blend of science and artistry, Overtone Studios brings together the best minds in music production and world-class musicians to craft tailor-made music that captures the emotion of the moment with unprecedented accuracy
Stockholm, Sweden – A-P Records, one of the world's leading mood music providers and a subsidiary of Epidemic Sound, today announced it will become Overtone Studios. Since 2017, Overtone Studios has been helping people and brands find the perfect mood music to soundtrack their moments by combining data insights with experienced producers and musicians from around the world. Through its new name and brand, the company seeks to expand its repertoire and make it easier than ever for fans of all genres to find the perfect track for any situation.

With this change, Grammy award-winning producer and Swedish songwriter Rami Yacoub will join Overtone Studios as Director of Music Development, North America. The legendary ex-Cheiron producer, who has worked with acts such as Ariana Grande, Britney Spears, Madonna, and Selena Gomez, will be working with his team of songwriters and producers to scout and develop new artists for Overtone. Yacoub will be based in Los Angeles and will help spearhead Overtone's international expansion through partnerships with some of the most prominent songwriters in the world. The expanded roster will continue to boost the company's mood music capabilities while allowing musicians to work with world-class producers.

Rami will join Overtone Studios' well-known team of founders, Alex Papaconstantinou, who has written music for Jennifer Lopez, Marc Anthony, Nicki Minaj, and Enrique Iglesias, and David Stenmarck who stands behind hits performed by artists such as Celine Dion and Westlife.
"I believe in the creativity and artistry that every human possesses in them, and I couldn't be more excited to partner with Overtone Studios to help artists discover and harness their innate musical superpowers," said Rami Yacoub, Director of Music Development, North America. "From pianists and violinists to songwriters, beatmakers, or singers, I'm looking forward to working alongside the Overtone Studios team to guide artists and help them create incredible mood music for the world to hear."
"We are delighted to announce the launch of Overtone Studios and to have the brilliant producer Rami Yacoub join our team. With unparalleled support from A-P Records, we have created a powerful combination of expertise and experience with some of the most talented musicians and producers in the music industry. Our goal is to provide clients with a truly exceptional, tailor-made soundscape that will perfectly transport them into their desired atmosphere. It's an exciting time ahead for Overtone Studios and everyone involved," said Tom Höglund, CEO of Overtone Studios.

To become a true partner in how people soundtrack their lives, Overtone Studios use a combination of science and art to carefully craft songs, melodies, and beats designed to precisely match people's desired moods. To ensure that artists are rewarded for their work, the company splits all revenues from the streaming platform 50/50 with its artists and provides them the freedom to explore new genres and thrive creatively in whatever ways they choose. Whether crafting music for the perfect mood or exploring something entirely new, artists can experiment freely with any genre or music style without worrying about their financial well-being.

"Overtone Studios, with their visionary co-founder and producer Rami Yacoub at the helm, is truly on the cutting edge of modern mood music production. By providing music specifically tailored to whatever mood one is seeking - be it for focus, relaxation, or an elevated dinner experience - Overtone Studios is revolutionizing how we use music to shape our daily lives," said Oscar Höglund, CEO Epidemic Sound.

The rebrand also includes a new visual identity, led by creative agency OKTO, reinforcing the company's mission of creating mood music for every moment.

To learn more about Overtone Studios , visit:

Reel: https://www.youtube.com/watch?v=IVXzi8VnaBY
Website: www.overtone-studios.com
Youtube: https://www.youtube.com/@overtonestudios
Spotify: https://open.spotify.com/user/31omab3rdg4nvmv3v32q3w3pzzaq?si=711cb54217594e38
Apple Music: https://music.apple.com/profile/OvertoneStudios
Deezer: https://www.deezer.com/en/profile/5131196982
LinkedIn: https://www.linkedin.com/company/overtonestudios/
Instagram: https://www.instagram.com/overtone_studios/
Facebook: https://www.facebook.com/profile.php?id=100090809887104
Tiktok: https://www.tiktok.com/@overtone_studios
Twitch: https://www.twitch.tv/overtonestudios
About Overtone Studios
Overtone Studios, the world's first all-encompassing sound companion, is on a mission to help people discover the perfect sounds or songs for any moment or mood.

Founded in Stockholm, Sweden, in 2017 by Alex Papaconstantinou, the company has a proven track record of billions of streams. Overtone Studios helps people and brands find the perfect mood music to soundtrack their moments by combining data insights with experienced producers and musicians from around the world.

The company's utopian vision is to be part of everyone's journey - improving every moment through sounds, beats, melodies, and harmonies. With Overtone Studios, it's time for a new era of sound (and feeling).