Pinterest partners with Epidemic Sound to power Idea Pins with music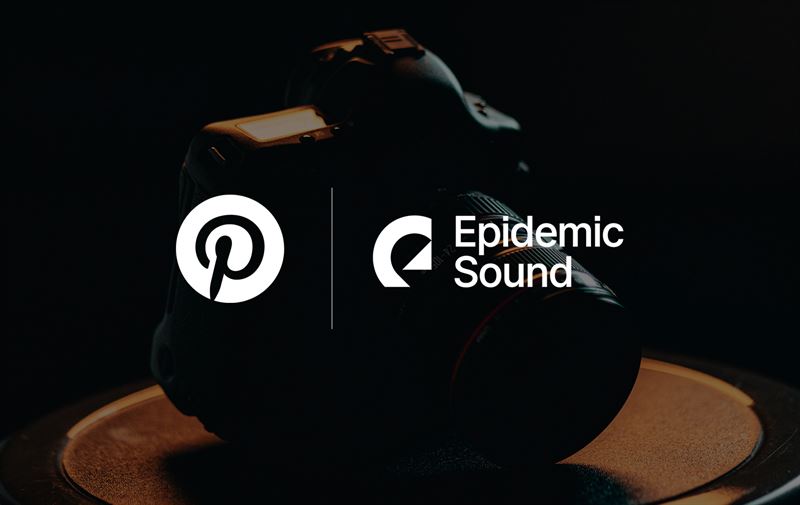 Pinterest, the visual discovery engine, today announced that they're introducing Idea Pins, a multi-page video format, to all creators in the US, UK, Australia, Canada, France, Germany, Austria and Switzerland
This will enable users to engage with video and explore content directly on Pinterest
Pinterest has partnered with Epidemic Sound, the market-leading platform for restriction-free music, to empower creators by giving them the opportunity to amplify their stories with music
The collaboration opens up for Epidemic Sounds' music to be heard on one of the world's biggest social platforms, expanding the reach of our music creators' tracks to potential new listeners and fans
Stockholm, Sweden – Pinterest users can access thousands of restriction-free tracks to create and soundtrack engaging Idea Pins, thanks to a new collaboration between Pinterest and Epidemic Sound.
This new access and capability will empower users to create inspiring content and better interact with their audiences, building more engaged communities. Idea Pins make it easy for creators to publish high quality, long lasting, save-able content directly to Pinterest.
Idea Pins give creators all the elements they need to tell their story. Starting today, creators will have a suite of new publishing tools including high quality tracks provided by Epidemic Sound.
"Content creators are at the heart of both Epidemic Sound and Pinterest. We are delighted to partner with Pinterest to empower their community to be creative through Idea Pins," says Benjamin Page, SVP Business Development at Epidemic Sound.
For more information, visit Pinterest's newsroom.