Epidemic Sound welcomes Swedish investors after a record year - concludes total round of USD 450 million at a USD 1.4 billion valuation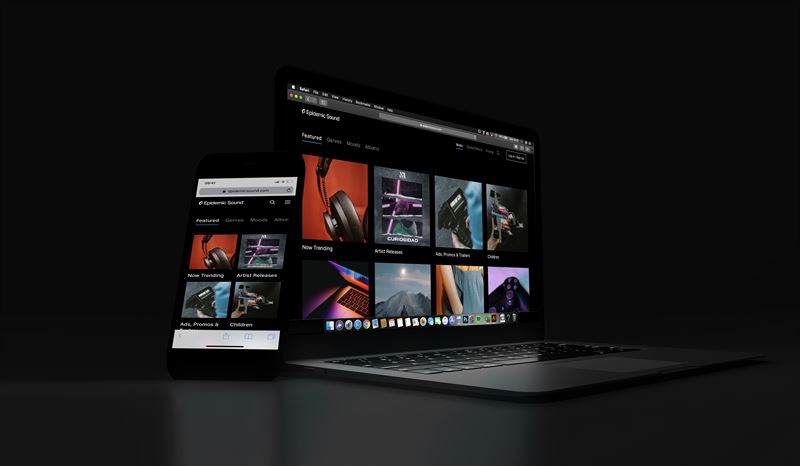 Epidemic Sound welcomes Alecta, AMF and TIN as new investors
The investment comes after a record year for the company who continues to see increased demand for its music as market leader in the restriction-free music space
This concludes a total funding round of USD 450 million at a USD 1.4 billion valuation, following last week's announcement of investments from Blackstone Growth and EQT Growth
Stockholm, Sweden – Epidemic Sound, the market-leading platform for restriction-free music, welcomes new investors Alecta, AMF and TIN on board as the company continues to accelerate its efforts to soundtrack the internet.
Epidemic Sound solves for one of the biggest pain points in global content creation: allowing anyone to soundtrack anything, anywhere. With online videos expected to make up more than 82 percent of all consumer internet traffic by 2022, the investment follows a record year for the company: today, its music is played for over one billion hours on average per month on YouTube alone - a 400% increase since July 2019.
"Back in 2009, we saw that online storytelling was going to go from text, to images and finally to video. This progression continues to accelerate today and we're now in a position where we're soundtracking the internet," comments Epidemic Sound co-founder, Jan Zachrisson.
"This did not happen overnight; for 12 years we've taken incremental steps to put ourselves in this market leading position. It's this long-term mindset that's got us and our community where we are today and we're excited to continue looking to the future with our new investors."
Anders Oscarsson, Head of Equity, AMF, says: "We've followed Epidemic Sound's journey closely over the past decade and what's impressed us most is their devotion to the big ideas of tomorrow; the long-term future focus. The company has great potential to continue scaling-up its already attractive solutions in a strongly growing global market and it is always exciting to see successful Swedish tech companies break through and grow internationally. We appreciate the opportunity to join this journey and I believe the investment has great potential to become a great deal for our savers."
Today's announcement concludes a total funding round of USD 450 million at a USD 1.4 billion valuation, following last week's investments from Blackstone Growth and EQT Growth. The round will see Epidemic Sound invest in customer acquisition, core user experience, international expansion, localization, and its music.
Oscar Höglund, Epidemic Sound CEO and co-founder, comments: "I'm delighted to welcome our new investors on board to help us accelerate our mission to soundtrack this generation's greatest achievement: the internet. Together with our investors and our creative communities, we're excited to continue supercharging two things that have become synonymous with Sweden: music and technology."
Erik Sprinchorn, TIN Portfolio Manager, says: "We are confident Epidemic Sound has what it takes to become the next global champion coming out of Sweden. The company is sprung out of the Swedish tech cluster with strong tech capabilities, talented management, and a unique asset with their music catalogue. In our mind restriction-free music is a license to grow."
Marcus Lüttgen, Portfolio Manager, Alecta says: "We follow a thorough process where we go through many questions to evaluate the track record and prospects of every business we invest into. Epidemic Sound ticks many of the boxes we look for, being a global leader in their niche, with strong management, large growth potential and the ability to scale profitably. As long-term oriented investors we believe Epidemic Sound and its management will create value for our customers at a level well above the general stock market during many years forward."