Epidemic Sound Appoints Sara Börsvik as Chief Financial Officer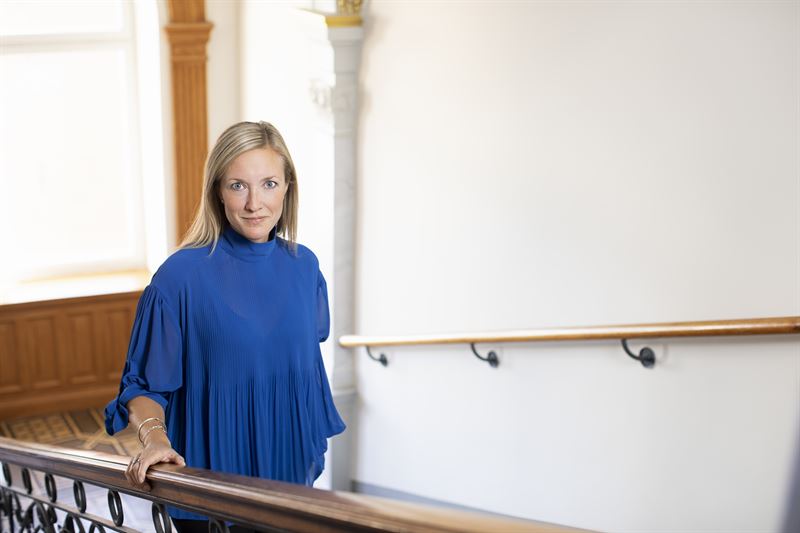 Jacob Hellqvist set to hand over the reins to Sara Börsvik as Chief Financial Officer at Epidemic Sound
Stockholm, Sweden – Epidemic Sound announced today that Sara Börsvik is to be appointed Chief Financial Officer (CFO) starting April 19, 2021. As a senior member of the executive management team, Börsvik will report to CEO, Oscar Höglund, and will succeed Jacob Hellqvist who will stay on until the end of April to ensure a smooth transition.
Börsvik joins from Sweden's leading publishing house, Bonnierförlagen, which works closely with creators to spread "stories that touch, inform, entertain and develop". Most recently, she held the position of Chief Executive Officer (CEO), overseeing a 40% increase in profits and a milestone year in which the company sold more books than ever before in its 183 year history. This followed stints as both CFO and Operating Officer (COO) and her tenure at the company also saw her named as Sustainable Leader of the Year in 2019.
Prior to Bonnierförlagen, she was CFO at the fast-growing tech company, Rebtel, and held a management position at the listed business, Tele2 - one of Sweden's leading telecom operators. With over 10 years of senior leadership experience, Börsvik has also been recognized as one of Sweden's 125 most powerful women in business.
Oscar Höglund, Epidemic Sound co-founder and CEO, comments: "We're delighted to welcome Sara to our leadership team. Her experience in driving financial performance at successful companies will make an immediate impact as we enter the next stage of our growth journey. I am confident Sara will provide strong financial leadership and am excited to bring her into the management team here at Epidemic Sound."
Vania Schlogel, Chair of the Board of Directors at Epidemic Sound, says: "On behalf of the board of directors and everyone at Epidemic Sound, I want to say a heartfelt thank you to Jacob Hellqvist for his invaluable contributions to the company's journey over the past five years. As CFO, he's guided us from start-up, to scale-up, to unicorn, and we're truly grateful for his work in getting us there. We wish Jacob the very best for the next chapter of his career."
Sara Börsvik, future Epidemic Sound CFO, comments: "Epidemic Sound is one of the most innovative and creative companies out there; I've admired the business model and its direction for a long time now and I'm excited to start working with the team to continue accelerating the company's growth."
As CFO, Börsvik will lead Epidemic Sound's financial and legal functions, and will also be responsible for accounting, investor relations, strategic financial planning, treasury and tax.