Epidemic Sound joins forces with Adobe to fuel the success of creator communities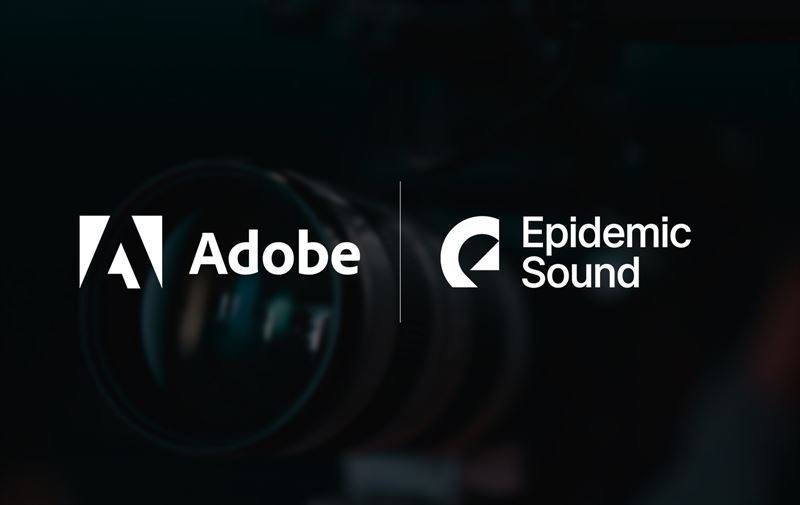 Over 27,000 royalty-free Epidemic Sound tracks will be integrated into Adobe's products, Adobe Premiere Pro and Adobe Stock for creators to use to bring their stories to life
With this partnership Epidemic Sound is the official music provider for Adobe's Short Film Festival featuring ten credible filmmakers from across the globe
This partnership not only brings opportunities for online creators, but gives Epidemic Sound's music creators more chance to be discovered
Stockholm, Sweden – Global music-tech company Epidemic Sound, named on the Financial Times' list of Europe's fastest-growing companies for the second consecutive year, announces a new collaboration with Adobe.
The partnership sees Adobe bring audio to flagship products such as Adobe Stock and Adobe Premiere Pro through an integration of the Epidemic Sound music catalogue of 27,000 tracks enabling hundreds of thousands of online creators to use Epidemic music to bring their stories to life.
As part of this collaboration, Epidemic Sound is also the official music provider for Adobe's Short Film Festival this year. 10 well-acclaimed film makers which include multi award winning writer and director Diana Pusic and Tokyo based director, Yukishiro Yoda are put to the test with only five production days, limited stock footage and access to the full Epidemic music library.
Oscar Höglund, Co-Founder and CEO, Epidemic Sound says: "This collaboration was a no brainer for us. There are lots of synergies when it comes to Epidemic Sound and Adobe as both businesses are geared towards one thing; empowering creators."
Behind the high quality music is Epidemic's roster of emerging music creators who write and produce tracks which range across 180 genres. Epidemic's music creators provide music, which complements and enhances audio visual content, making Epidemic the go-to music platform for creators.
Höglund concludes: "This collaboration not only brings opportunities for Adobe's online creators, it also gives Epidemic Sound's music creators more of a chance to be discovered using Shazam helping them to become emerging artists in their own right. We're looking forward to hearing more from our musicians and creators about how Adobe and Epidemic can work together to keep fuelling their creativity and their success."
An example of an artist who has thrived by soundtracking storytellers is Gavin Luke, a composer based in Minneapolis, Minnesota who has accumulated over 10 million streams on Spotify in the month of May 2020 alone. His music has recently been used in a McDonald's campaign which got him shortlisted for a prestigious award in Sweden called the Guldägget. Check out Gavin's Artist Spotlight story here where he tells his story through music.