Epidemic Sound appoints former Google, YouTube and Spotify director, Kate Vale, to drive US market growth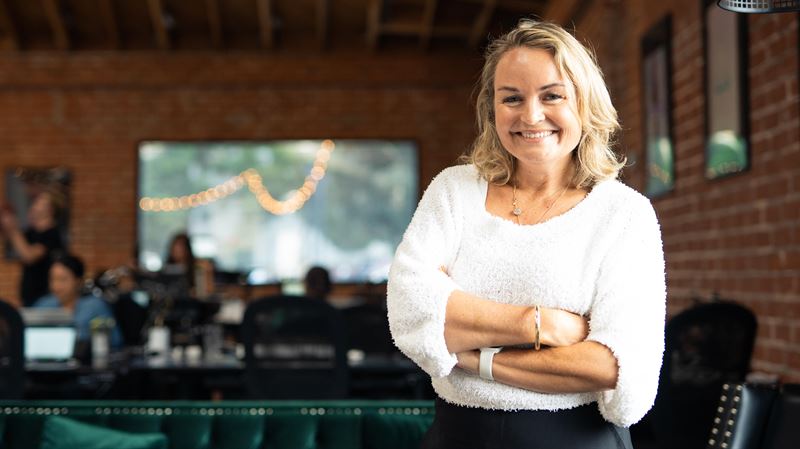 Vale appointed as Managing Director of North America at Epidemic Sound and is responsible for ambitious expansion plans within US territories
Vale is an experienced Managing Director with over 20 years experience of strategic leadership across the digital media, music, technology, tourism, travel, social media, and government industries
Appointment is in response to the increased demand for Epidemic Sound's music and comes off the back of raising $20million to continue to Soundtrack the World
Stockholm, Sweden – Epidemic Sound, named as the second-fastest growing Swedish technology company on the Financial Times' list of Europe's fastest-growing companies, announces the appointment of Kate Vale - a former Google, YouTube and Spotify director - as Managing Director of North America. Vale is responsible for driving the company's expansion plans in the US.
Joining from tech companies like Google, YouTube and Spotify in similar scale up phases, Vale has experience launching in new territories, growing services' presence from the ground up to become market leaders.
As employee number one at Google in Australia and New Zealand (ANZ), Vale spent nearly seven years as Head of Sales and Operations growing the team from zero to over 500 people and overseeing revenue growth of approximately USD $500m. Subsequently taking on the role of Head of YouTube ANZ, Vale built their presence as part of the team leading the introduction of platform's first-of-its-kind monetization model.
After nearly nine years building Google and YouTube, Vale joined Spotify in 2011, re-entering the scale-up scene to become part of the team that launched music streaming in the ANZ market, educating consumers and musicians about a new way of experiencing and distributing music. In a six-year stint at Spotify Vale oversaw the company's emergence as both the largest music streaming service and the biggest revenue stream for artists in the region, and also spearheaded the company's expansion into Asia.
Oscar Höglund, co-founder and CEO of Epidemic Sound, says: "We're thrilled Kate has joined the Epidemic Sound team. We knew straight away she was the right person for the role given her track record of taking individual markets from zero to hundreds of employees, scaling companies into the thousands worldwide. We're delighted to have her on board our journey to Soundtrack the World."
Kate Vale, Managing Director of North America at Epidemic Sound, says: "Since joining, I've been incredibly impressed by the potential of Epidemic Sound's product, people and mission. It's the perfect time for me to join the team and I'm excited to continue building out our presence in the US over the coming months and beyond."
The appointment comes hot on the heels of Epidemic Sound's announcement that it has raised $20 million to fuel market expansion.
Listen to our music at: https://www.epidemicsound.com/